Love Is In The Air!
It's the romantic's favourite time of year – Valentine's day, and it is fast approaching!  It's time to start thinking about what gift(s) to buy and how to spoil your Valentine this year.  We've put together our wish list and recommendations for the perfect Valentines treat.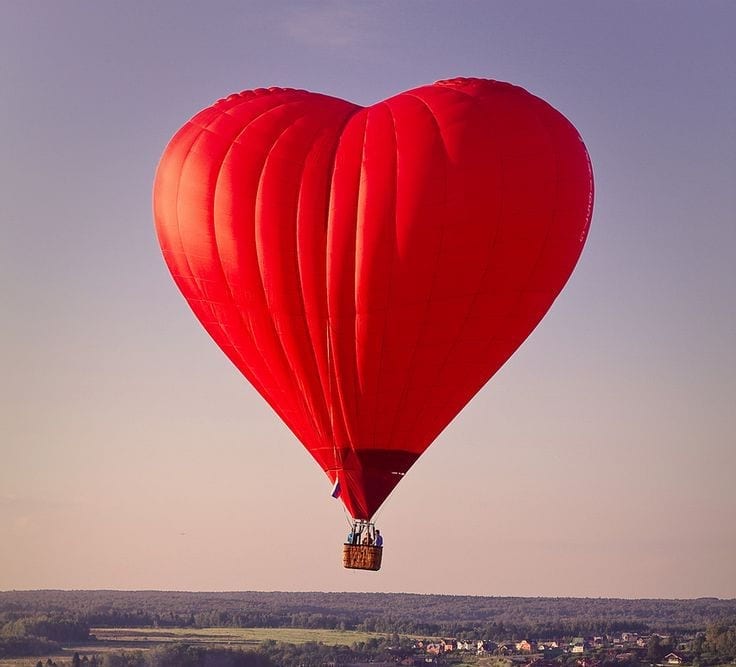 Escape for a romantic break in Bath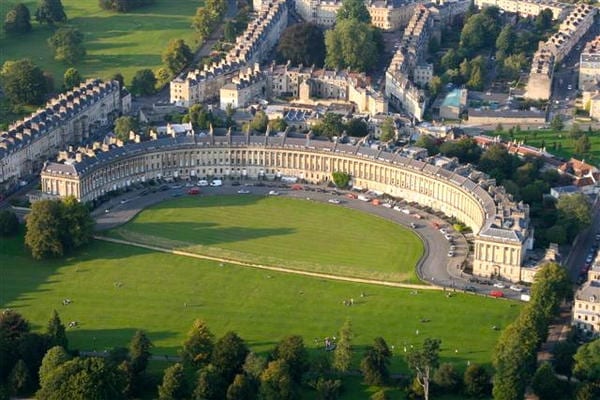 One of the best ways to show someone how much you love them is to give the gift of your time!  Whisk your Valentine off for a romantic weekend away.  There are many lovely destinations and getaways to visit in the UK but our favourite place to go for a romantic weekend break is just a short distance from us, in Bath!
Bath is one of the most beautiful cities in the UK with its Georgian Architecture and natural hot springs.  The Romans knew what they were doing when they created the baths!
Bath is also home to some of the most luxurious hotels and there are many fabulous shops, bars &, restaurants to try out.
With so much to see and do in Bath, it is the perfect place to visit for a romantic weekend of shopping and sightseeing.  It is also the perfect way to escape and do nothing but be pampered in one of the luxury spas on offer!
Stay at the Royal Crescent Hotel
For the perfect Valentines break we recommend a stay at the Royal Crescent Hotel who are offering a Valentine's totally indulgent weekend.  Stay for 2 nights in one of their luxury, 5 star rooms with breakfast on both mornings, a 5 course dinner & Champagne on Valentines nights and unlimited access to the hotel's spa.
Visit the Roman Baths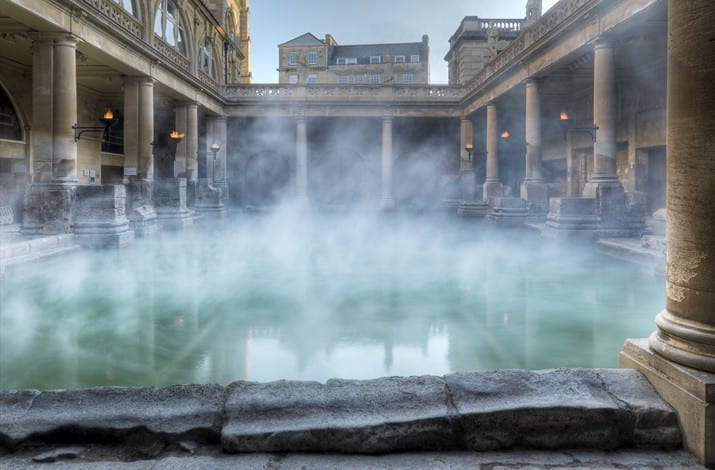 On the Saturday, after your full English breakfast at the hotel, visit the Roman Baths – one of the best preserved Roman sites in the world.  Over 2000 years old, the baths are still filled daily with the naturally hot spring waters which the Romans believed was the mystical work of the Gods!
Get Pampered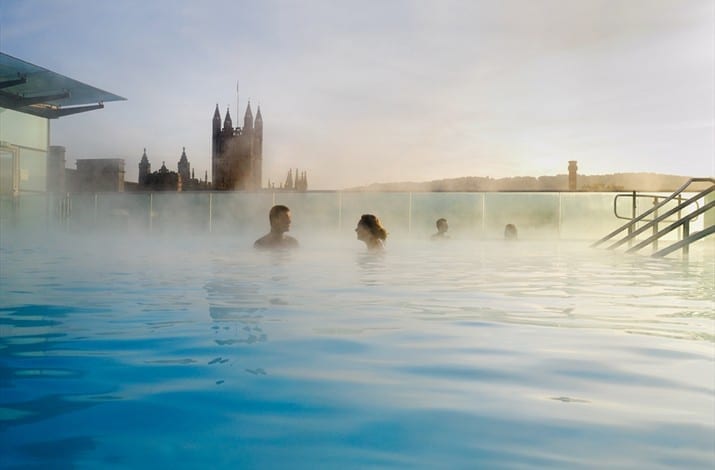 After your cultural tour we suggest that you try out the Baths for yourselves (when in Rome….!)– head over to the Thermae Bath Spa which boasts 2 naturally warm, mineral rich pools, an array of aroma steam rooms, café and a delightful menu of treatments to choose from.  Unwind and relax with your partner before enjoying your 5 course dinner back at the hotel, accompanied with Champagne and harpist!
 Take a romantic Balloon Ride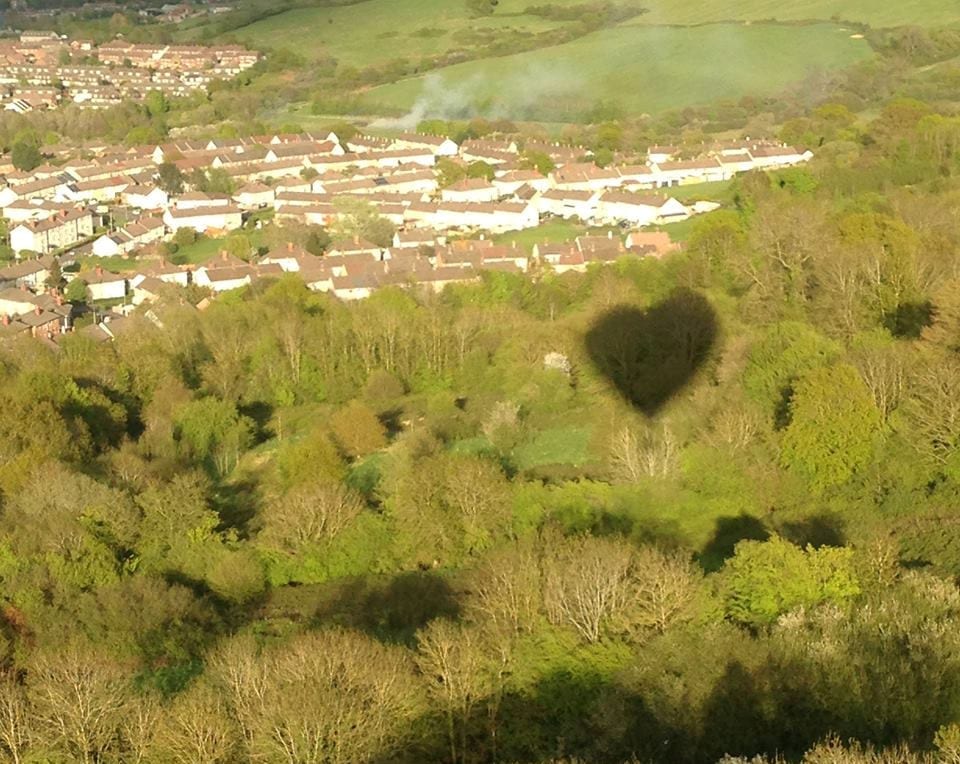 Top off your weekend with a romantic Hot Air Balloon Flight over the city.  Bailey Balloons will be launching on Valentines morning from the nearby Royal Victoria Park – Book your voucher here (limited spaces available, Gold voucher required).
Or, if you are taking advantage of the most romantic day of the year and are looking for a unique way to propose – our exclusive flights for two are perfect!  And remember ladies, it's a leap year this year!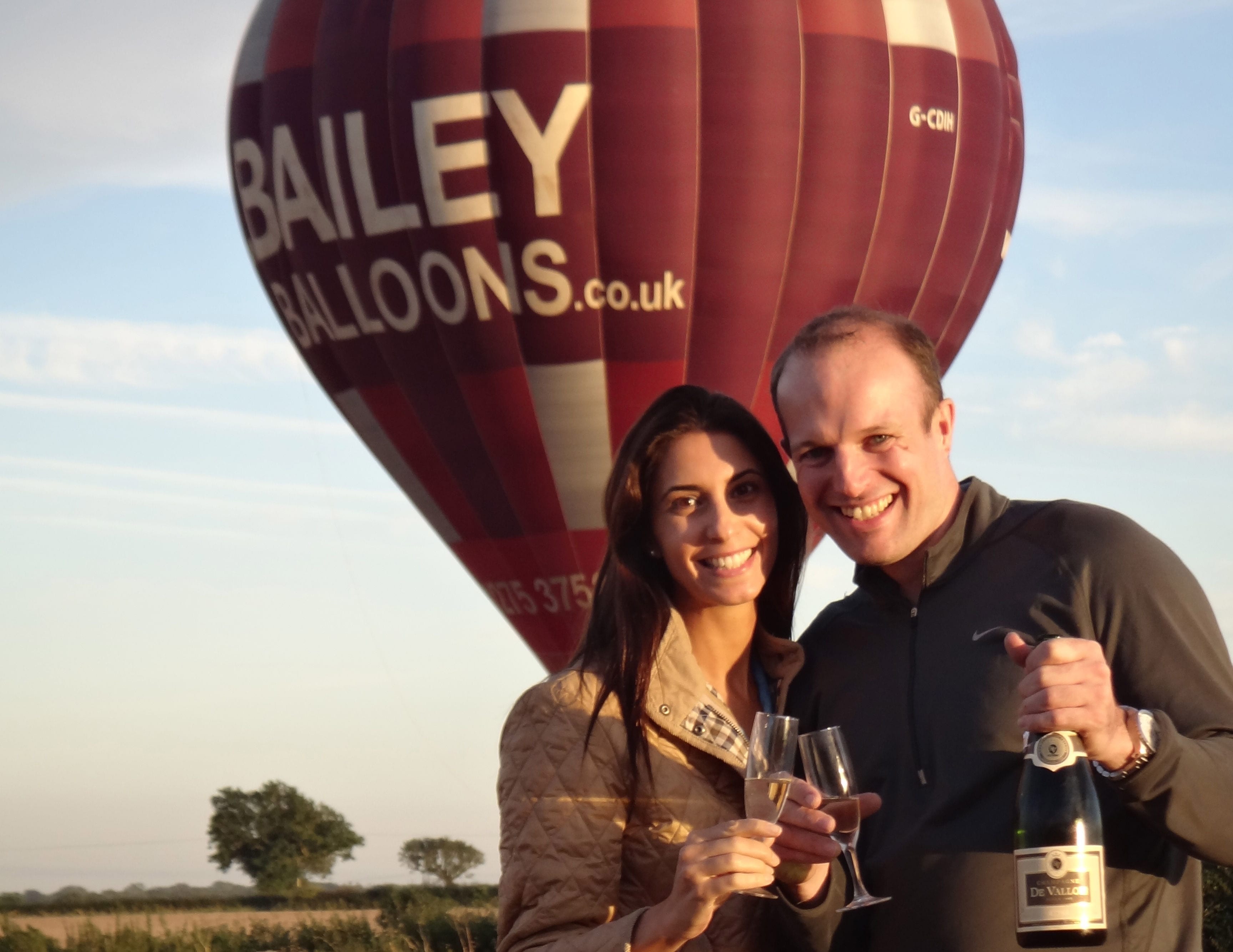 To learn more about our Bath flights click here or, for more information on visiting Bath and things to do, check out the Visit Bath Website.