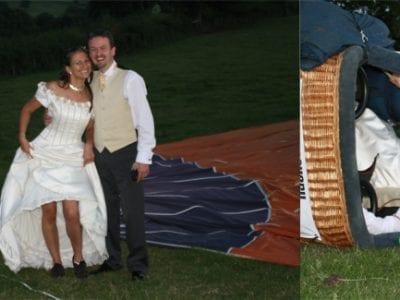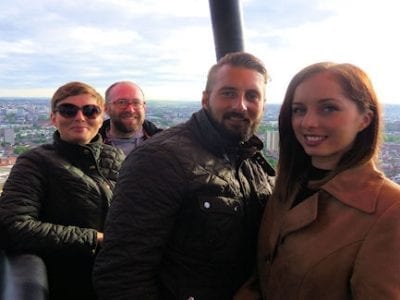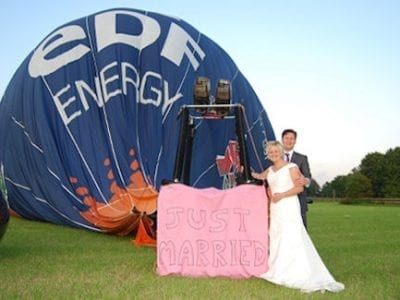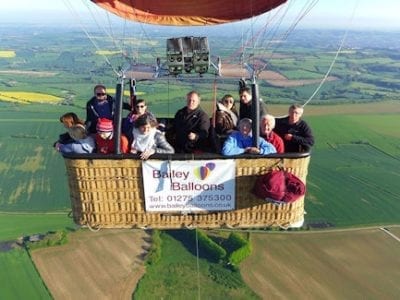 Experience the world from the sky
Feel the serenity and exhilaration of soaring through the air and enjoying the panoramic views of the landscape below.
Buy a Voucher
Flights for special occasions
A champagne hot air balloon flight makes the perfect gift for any special occasion. The balloon basket always has a great party atmosphere as everybody is enjoying a special treat for their own special occasion whilst drifting in the balloon. On landing we crack open the chilled champagne and all raise a toast to a wonderful balloon flight experience!
Bailey Balloons can provide you with the ultimate experience gift voucher, presented and delivered in time for that special day, a great gift idea! We can personalise the hot air balloon gift voucher with your message printed onto the flight voucher, a ballooning memento that can be remembered and treasured forever.
Why not send the Gift voucher along with a helium filled balloon, captured and eager for release from an 18" square candy-stripped box? We have a wide selection of balloons from which you can choose. The gift voucher will be attached to the balloon with ribbons and will gently float up and out of the box with the balloon when the box is opened.
We will guarantee delivery of the Balloon on the day of your choice!
We specialise in showing our passengers a fantastic time and will tailor make your ballooning experience to suit your needs!
YOU CAN BOOK YOUR VOUCHER ONLINE OR CALL US ON 01275 375300