TAKE-OFF & PREPARATION
We meet our passengers after sunrise and a few hours before sunset, everyone has the opportunity to help prepare the hot air balloon for take-off. You will be fully briefed by your pilot, then fly for approximately an hour. On landing, you can take part in packing the balloon away and then enjoy a chilled glass of champagne (or soft drink) with your balloon party, followed by the presentation of a signed flight certificate, before being driven back to the launch site by our ballooning retrieve crew. The whole experience lasts approximately 3-4 hours.
With a great range of flight vouchers to suit everybody and every occasion, we can tailor the experience to suit you from exclusive hot air balloons, individuals, couples, small and large groups- private and corporate. You can then browse our flight availability at your leisure and book on to a flight date that's suitable for you.
Watch a video of one of our Bath flights from May 2017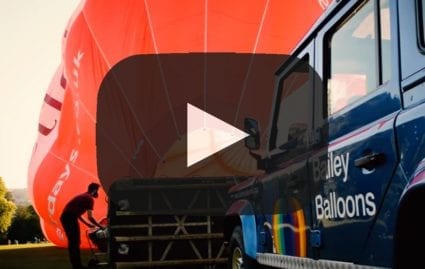 SPECIAL EVENTS
We also tether balloons at special corporate events, weddings, parties and charity events and will be happy to speak with you about your event requirements. We may even have a few of our own ideas to add if you would like!
We have a wealth of experience in corporate hospitality for client entertaining and staff incentives and rewards
Take a look at our balloon fleet gallery to see our hot air balloons.
We can also offer helicopter rides and these can be organised along with the ballooning, please ask us for more details.
IF YOU HAVE A QUESTION YOU WOULD LIKE ANSWERED, PLEASE CHECK OUR FAQS. ALTERNATIVELY, WE WOULD BE DELIGHTED TO HEAR FROM YOU SO DO NOT HESITATE TO CONTACT US.
YOU CAN BOOK A FLIGHT ONLINE OR CALL US ON 01275 375300