International Women's Day 8th March 2022!
To celebrate International Women's Day, we are looking back at some of the most influential women in hot air ballooning.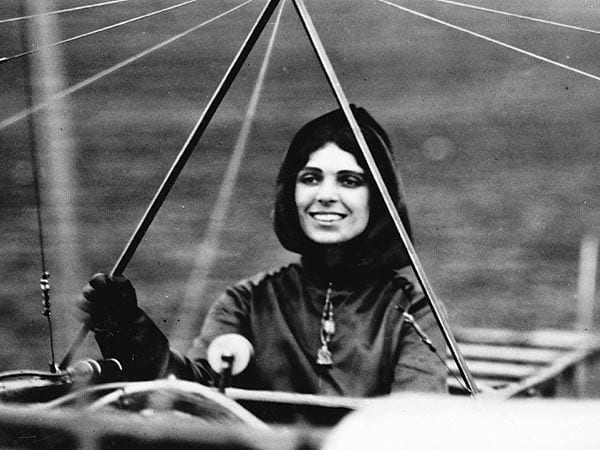 As far back as the late 1700s women have been involved in hot air ballooning. After the Montgolfier brothers demonstrated the first ever tethered flight with humans on board in 1783, the first manned untethered flight took place later the same year. Just 8 months after this Elisabeth Thimble bravely took to the skies in an untethered hot air balloon flight in 1784.
Elisabeth Thimble, a 19 year old French women from Lyon, is documented as the first ever women to fly untethered in a hot air balloon. She was accompanied by Mr Fleurant and flew in christened balloon La Gustave, which was in honour of King Gustav III of Sweden's visit to Lyon.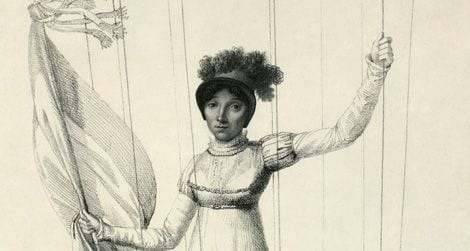 Another hugely influential women of this time was the incredible Sophie Blanchard, the first women ever to pilot a hot air balloon! Known for being fearless in the air, Blanchard is believed to have been the first female professional balloonist in history.
Her husband Jean-Pierre Blanchard was a ballooning pioneer who died in 1809, and after his death Sophie became a pioneer for female balloonist herself. She is credited with making over 60 ascents throughout her career. She became a favorite of both Napoleon Bonaparte and Louis XVIII, who bestowed upon her official aeronaut appointments.
More recently 2010 Chloe Hallett became the youngest ever women to gain a hot air balloon pilot's license at just 17 years old. Not only the youngest women to gain a hot air balloon pilot's license but possibly the youngest person ever! Born in the UK, Chloe is the daughter to Graham and Lindsay who are also avid balloonists. Chloe began flying hot air balloons at just 15 years old, a true natural in the skies she gained her license in 2010 and has been piloting balloons ever since.
Lindsay Muir, Chloe's Mother, is also no stranger to ballooning success, having won the FAI Women's European Championship in Alytus, Lithuania in 2010 and winning again in 2012 this time in Frankenthal, Germany. Muir began flying hot air balloons in 1983 and passed her pilot's license on November 21st on the 200th anniversary of aviation! Lyndsay gained her commercial pilot license in 1989 and has since participated in many competitions. She also set the world record in 2000 for flying a hot air balloon continuously for 19 hours, 7 minutes and 55 seconds! That girl can!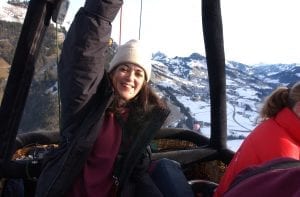 That brings us onto you very own Jo Bailey, Director of Bailey Balloons, Aerosaurus Balloons and South West Balloon Flights. A successful businesswomen and ballooning entrepreneur, Jo Bailey has been influential with husband Clive in the ballooning world.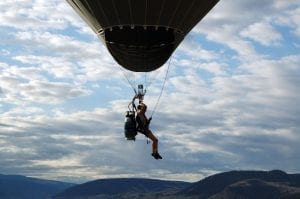 Jo gained her commercial pilot's license in 1996 and has been flying hot air balloons for over 25 Years!  Jo has been instrumental in many filming projects and stunts, most notably for Land Rover where she flew a Cloud Hopper Balloon over the Rockies Mountains and tethered it on a multi storey carpark roof in Vancouver as stunt coordinator for their Freelander 2 advert filmed in Canada.
We salute all these incredible ballooning women and thank them for their bravery and showing us all that… This Woman Can! Happy International Women's Day!